Akira Toriyama
Nationality
Japanese
Birthplace
Nagoya, Aichi, Japan
Birthday
April 5, 1955
Age
60
Professional Status
Occupation
Mangaka
Game artist
Previous Editor(s)
Kazuhiko Torishima
Assistants
Works
Akira Toriyama (鳥山 明, Toriyama Akira) is a Japanese manga and game artist. He first achieved mainstream recognition for his highly successful manga Dr. Slump, before going on to create Dragon Ball—his best-known work—and acting as a character designer for several popular video games such as the Dragon Quest series and Chrono Trigger.
Biography
Early life and education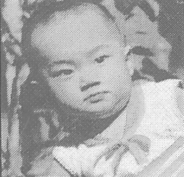 As an infant, Toriyama began to develop strange bumps on his head. As a result, he was operated upon to remove the bumps, resulting in scars across his head.[1] As a young boy, Toriyama recalls that when he was in elementary school all of his classmates drew, imitating anime and manga, as a result of not having many forms of entertainment.[2]
He believes that he began to advance above everyone else when he started drawing pictures of his friends, and after winning a prize at the local art studio for a picture of One Hundred and One Dalmatians, began to think "art was fun".[2] Toriyama has a love of cars and motorcycles, something he inherited from his father who used to race motorbikes and operated an auto repair business for a brief time.[3]
Manga career (1978-2013)
Return to Dragon Ball (2013-2015)
Awards and other activities
Personal life
Bibliography
Manga
| Title | Released | Role |
| --- | --- | --- |
| Awawa World | 1977 | author, artist |
| Mysterious Rain Jack | 1978 | author, artist |
| Wonder Island | 1978 | author, artist |
| Wonder Island 2 | 1978 | author, artist |
| Today's Highlight Island | 1979 | author, artist |
| Tomato, Girl Detective | 1979 | author, artist |
| Dr. Slump | 1980 | author, artist |
| Pola & Roid | 1981 | author, artist |
| Escape | 1981 | author, artist |
| Dragon Ball | 1984 | author, artist |
| Cowa! | 1997 | author, artist |
| Kajika | 1998 | author, artist |
| Neko Majin | 1999 | author, artist |
| Sand Land | 2000 | author, artist |
| Jaco the Galactic Patrolman | 2013 | author, artist |
| Dragon Ball Super | 2015 | story |
Guides
*

Toriyama is credited as the author of all of the Daizenshuu. Despite this, he admittedly had very little involvement and left the work up to Shueisha — crediting them with such work in the introduction of most of the Daizenshuu.[4]
Filmography
Television
Films
Other Works
Video Games
Legacy
Toriyama is regarded as one of the artists that changed the history of manga, as his works are highly influential and popular, particularly Dragon Ball, which many manga artists cite as a source of inspiration.
Criticism
Despite the overwhelming popularity and success of his works, Toriyama has come under fire from many of his fans over his forgetfulness of details. In one instance, he was cited as admiting that he had forgotten about popular Part I character Lunch.[citation needed] More recently, however, Toriyama forgot the color of No. 18's hair for the movie Dragon Ball Z: God and God — originally coloring it purple, before correcting it to blonde.[7]
References
↑ Dr. Slump volume 14, pape 145
↑ Dragon Box GT DVD Box Set
See also
Community content is available under
CC-BY-SA
unless otherwise noted.